Dear pirates, different with OP Battle and Arena Duel, Shichibukai Tournament is another style of PVP that you can enjoy in Chapter 3.
When you reach lv35, you can enter Arena house and choose 'Shichibukai Tournament' to start.
Shichibukai Tournament is divided into 7 parts for different level players, the champion of each level of Shichibukai Tournament will gain plenty of silver and the title of 'Shichibukai'.
But please be careful, champions have to face the challenge of other challengers and defend himself for 12 hours. If he is beaten in 12 hours, all rewards gone.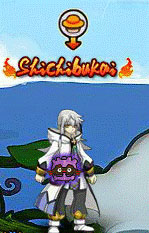 Challengers can spend silver to challenge the champion and become the new champion if they win.