Upgrade star:
Did you feel a little bored to set gear system of recent version? Don't worry, we are going add 'star upgrading' system in chapter 3. It helps you increase the quality of your set gears.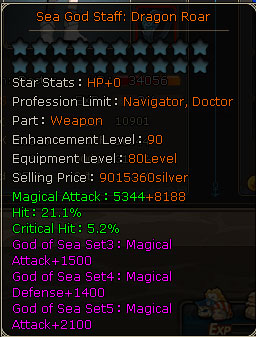 Choose 'Upgrade star' then enter the interface. Put one of your set gears into it then press 'upgrade' if you have all materials required.
Upgrade star helps your set gears increase HP. More stars, more HP.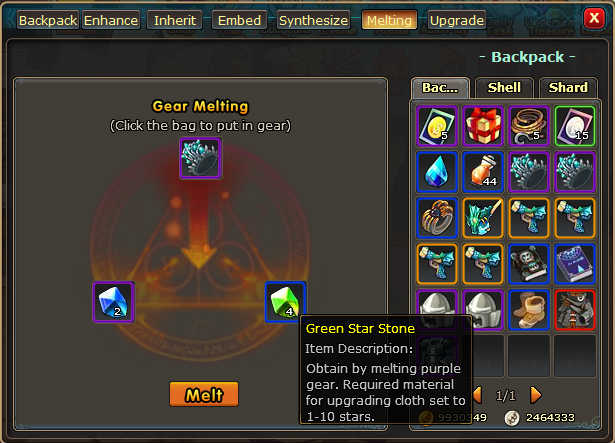 You can also use lucky star to increase the successful rate.

Please remember that only set gears can be upgraded.
Melting Gears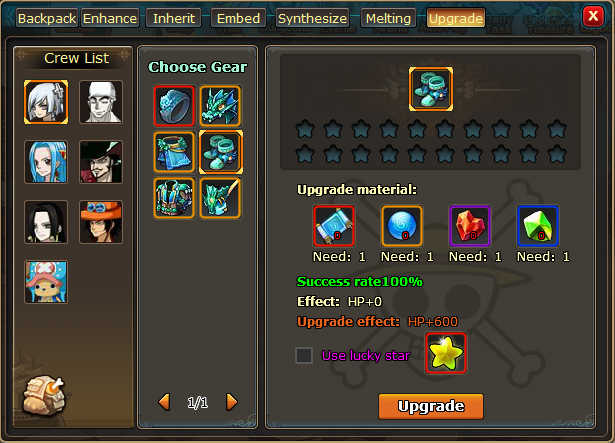 What's the function of gear melting:
When you melt an A-rank gear, you can get materials for upgrading set gear stars.