Due to needs from most pirates, we are going to open the in game mall in Chapter 3. Different with malls of other games, Chapter 3 Pockie Pirates provides a VIP discounted mall, according to pirates' VIP levels, they can buy what ever they want with great discount in the mall.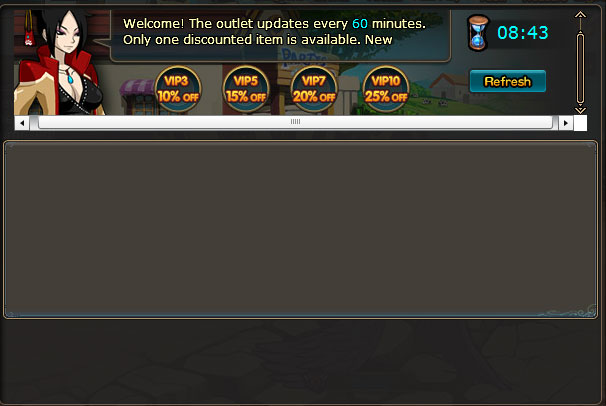 tems in VIP discounted mall refresh every 1 hour, all items are random, such as rings, super call, set gear scrolls, you can buy them with discounted silvers or gold according to your VIP levels.

If you don't want to wait one hour for refreshing, you can click 'refresh' and cost 50 gold to refresh the items below.

Keep your eyes on VIP discounted mall. You can find surprise in it !